Travel and Accommodation
South Australian Tourism Commission
For planning your complete South Australian Holiday contact your nearest South Australian Tourism Commission Centre or call 008 882 092 for information.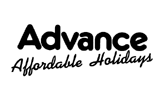 South Australia SA Travel Centre
1 King William St Adelaide (08) 303 2222

Victoria SA Tourism Commission
(03) 614 6522

New South Wales SA Tourism Commission
(02) 232 8388

Queensland Travel details SA Tourism Commission
(07) 868 31 437

Western Australia SA Tourism Commission
(09) 481 1268

New Zealand Tickets & Travel SA Tourism Commission
(09) 307 6600
Hostels & Backpackers
Backpackers Australia
128 Grote Street Adelaide
(08) 231 0639

Adelaide Backpackers Hostel
263 Gilles Street Adelaide
(08) 223 5680

Adelaide Youth Hostel
290 Gilles Street Adelaide
(08) 223 6007

Sunny's Backpackers Hostel
Cnr Morphett St/Franklin Street Adelaide
(08) 213 2430

YMCA
76 Flinders Street Adelaide
(08) 223 1611
Caravan Parks
The Adelaide Caravan Park
Bruton Street,
Hackney SA 5069
(08) 363 1566

The Levi Caravan Park
69 Lansdown Terrace
Walkerville SA
(08) 344 2209
Parking and Public Transport
Limited parking will be available at the old STA site off Hackney Road. A parking fee will be charged. Please be sensitive to residents in using street parking.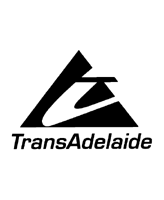 Take it easy and take public transport
In the interest of the safety and comfort of our patrons TransAdelaide will be providing a special WOMADELAIDE bus shuttle from Botanic Park to key points within the Adelaide City square mile including the Adelaide Train Station. Further details of the operation times of the shuttle bus will be made available through the daily papers just prior to the event and on-site at WOMADELAIDE.

Organisers would like to thank TransAdelaide for its support of WOMADELAIDE. For the regular TransAdelaide timetable information call: 210 1000.

[Welcome] - [intro] - [sponsors]
[artists: by region, by name or by performance times]
[prices & booking] - [workshops]
[On Site Net Events] - [travel and accomodation]

site produced by virtual artists pty ltd
running on a very big machine at camtech sa pty ltd